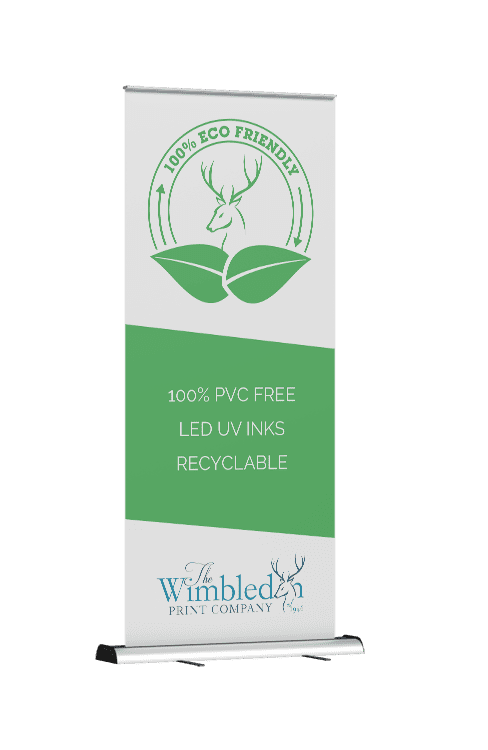 Prices start from £85
Our popular pull up banners are now available using our new eco-friendly material.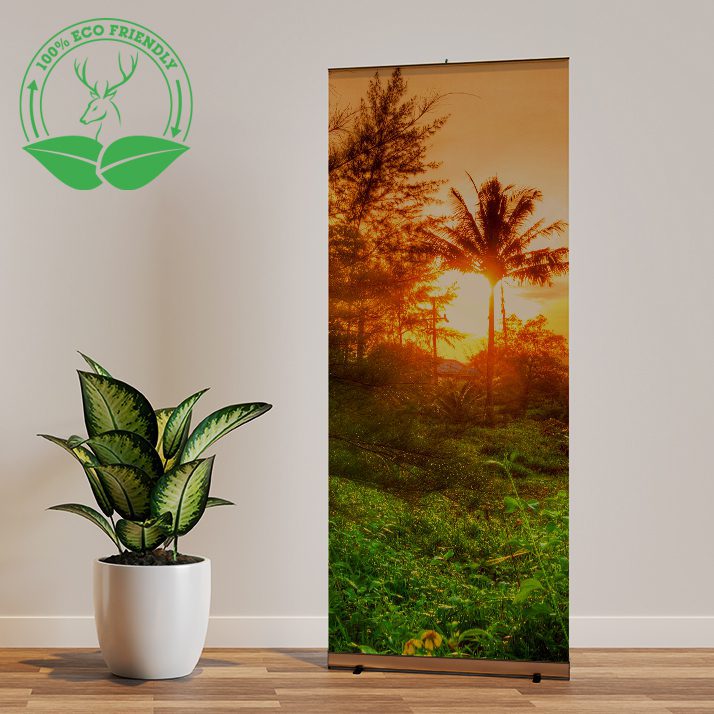 Affordable and impactful environmentally friendly pull up roller banners
Our lightweight and portable eco banners are an effective way to get the word out about your business and to help you stand out from the crowd. Our environmentally friendly roller banners can be used as backdrops, to display offers in shops, at trade shows and presentations and much more.
If you're looking to make an environmentally conscious choice with your next roller banner, here's why you should choose our eco friendly banners:
• Simple and quick to assemble
• 100% PVC free
• Printed using LED cured UV inks 100% free of solvents and volatile organic compounds
• Ultralight material for easier handling
• Colour fastness and flame retardant
• Durable and eye catching
• We can help with your design requirements too
NEED HELP WITH YOUR DESIGN?
Our in-house graphic design team is here to help with all your graphic design needs, be it page layout for a catalogue or an eye catching one-off design for a leaflet, poster or banner. Graphic design briefing is one of those things best done face to face so why not book a meeting with one of our design team, we'll get an understanding of your requirements and provide you with an estimate.
Creating your own design? Is your artwork print ready? Have you got bleed? Is it CMYK? Confused? Download our handy artwork guide to help you out.