Ensure everyone can find their assigned seat with ease.
Designing your table plans can be one of the most important details of your reception and/or wedding breakfast. Selecting who will be seated with whom can seem like a balancing act, but once you have everything decided, your table plan will advise your guests where they should sit.
The Wimbledon Print Company can help you design and print stunning mounted table plans, ensuring that everyone can find their assigned seat with ease.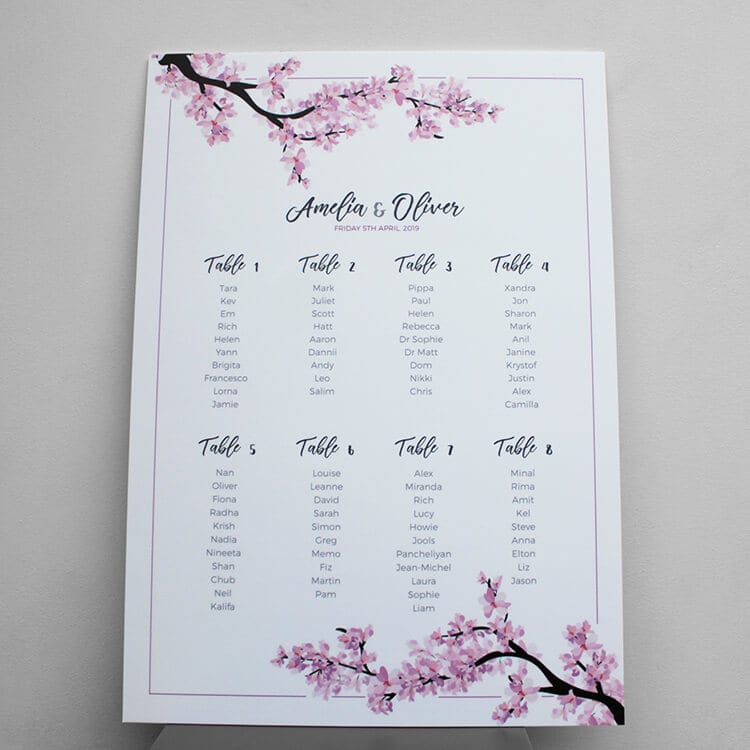 NEED HELP WITH YOUR DESIGN?
Our in-house graphic design team is here to help with all your graphic design needs, be it page layout for a catalogue or an eye catching one-off design for a leaflet, poster or banner. Graphic design briefing is one of those things best done face to face so why not book a meeting with one of our design team, we'll get an understanding of your requirements and provide you with an estimate.
Creating your own design? Is your artwork print ready? Have you got bleed? Is it CMYK? Confused? Download our handy artwork guide to help you out.