An innovative way to capture the imagination.
A favourite of the innovative marketeer, scratch cards are an unusual way to grab the attention of prospective clients. After all who can resist scratching the silver layer away to reveal their luck underneath?
The Wimbledon Print Company prints scratch cards on 300gsm bio gloss paper with a laminated front, and covers it will a layer of scratch-off latex. The result is a fun and exciting scratch card that your clients will be itching to scratch.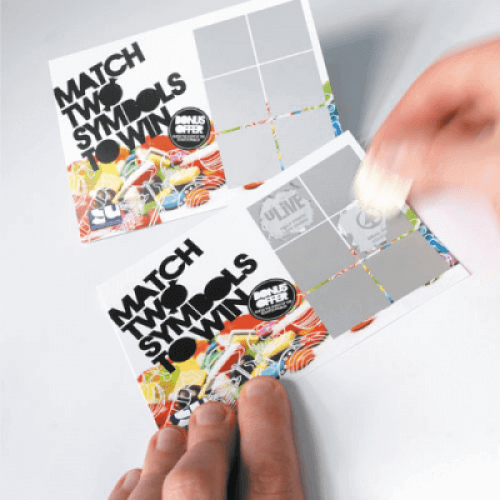 NEED HELP WITH YOUR DESIGN?
Our in-house graphic design team is here to help with all your graphic design needs, be it page layout for a catalogue or an eye catching one-off design for a leaflet, poster or banner. Graphic design briefing is one of those things best done face to face so why not book a meeting with one of our design team, we'll get an understanding of your requirements and provide you with an estimate.
Creating your own design? Is your artwork print ready? Have you got bleed? Is it CMYK? Confused? Download our handy artwork guide to help you out.