Big and bold; banners that will get you noticed.
Vinyl banners are ideal for use both outdoors and indoors. They can be used again and again, even for outdoor use as they are durable and waterproof, and can now be ordered using our new eco-friendly material*. Sometimes known as railing banners, they can be attached pretty much anywhere using the eyelets placed along the edges and in the corners. Use them to advertise your services to passers-by, or to promote a sale – you'll see a big boost in interest. The Wimbledon Print Company prints professional outdoor vinyl banners that come eyeletted as standard, perfect for trade shows, conventions, conferences or retail businesses.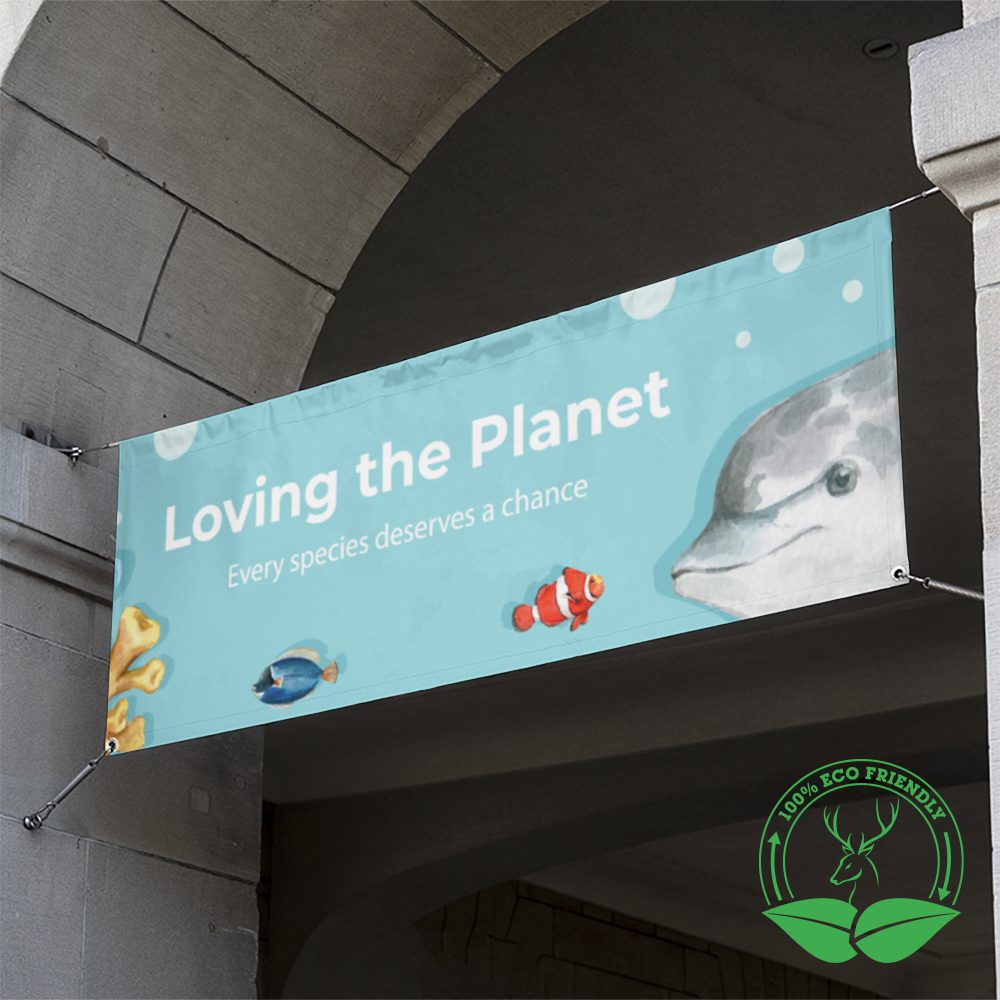 *The environmentally friendly textile Frontlit for medium term outdoor use opens up completely new possibilities for environmentally conscious applications . Printed using our LED UV inks – which is 100% free of solvents and volatile organic compounds that are linked to so many environmental and health problems. LED UV inks uses far less energy to cure
Environmentally friendly, 100% PVC-free.
Free from heavy metals, phthalates, plasticizers and isocyanate-containing compounds.
Withstands high wind loads due to high tear strength.
Ultralight material for easier handling at object time.
Low transport costs & resource-e fficient CO2 reduction.
Meets building regulations according to flammability.
NEED HELP WITH YOUR DESIGN?
Our in-house graphic design team is here to help with all your graphic design needs, be it page layout for a catalogue or an eye catching one-off design for a leaflet, poster or banner. Graphic design briefing is one of those things best done face to face so why not book a meeting with one of our design team, we'll get an understanding of your requirements and provide you with an estimate.
Creating your own design? Is your artwork print ready? Have you got bleed? Is it CMYK? Confused? Download our handy artwork guide to help you out.